Ownership Group
Kevin Knight
Managing Partner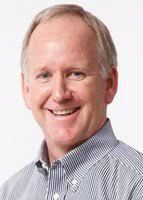 Kevin Knight is chairman of the board and chief executive officer of Knight Transportation.
Founded by Knight and his brother and two cousins in 1990, Knight Transportation is a multiple truckload services transportation provider with a nationwide network of service centers and approximately 6,000 associates. A publicly-traded company, Knight Transportation was named to Forbes Magazine's list of Top 200 Best Small Companies 15 years in a row (1994 to 2009).
From 1975 to 1984 and again from 1986 to 1990, Mr. Knight served at Swift Transportation Co., Inc. ('Swift'), where he served as an Executive Vice President and President of Cooper Motor Lines Inc., a Swift subsidiary.
He serves as a Director of the Arizona Motor Transport Association and the American Trucking Association. He has been the Executive Chairman of the Board at Knight Transportation Inc. since May 1999 and its Director since 1990. He served as a Director of Universal Technical Institute Inc. from February 2004 to February 27, 2008. In 2001, Mr. Knight was named one of the 50 best Chief Executive Officers' in America by Worth Magazine.