Ownership Group
Zoran Rajcic
Managing Partner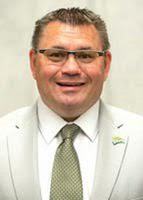 Zoran is the Chief Operating Officer of Consolidated Sports Holdings (CSH) International, Inc. Currently CSH has ownership interest in the Everett Silvertips (Western Hockey League), Amarillo Bulls (North American Hockey League), Bloomington Thunder (Unlisted States Hockey League), Medford Rogues (Great West Baseball League), Chico Heat (Great West Baseball League), and the Marysville Gold Sox (Great West Baseball League). CHS also owns and operates Peoria (AZ) Pines Golf Course. He was a central member of the Silvertips organization since the club's inception in 2002. Always a driving force behind the team's front office success; his performance was recognized in 2010 with the WHL Marketing/Business Award. He was promoted from Director of Business Operations to Assistant General Manager in October 2011 and added the title of Executive Vice President in July 2012.Rajcic's primary responsibilities with the Silvertips revolved around the business and marketing affairs of the club, which have been among the strongest in the WHL over the past 14 seasons. His direction has helped the Silvertips draw over two million fans to XFINITY Arena and build a strong community presence throughout Everett and its surrounding communities.
Hailing from Lethbridge, Alberta, Rajcic is a graduate of the University of Lethbridge with a Bachelor's degree in Management and a major in Marketing. Upon graduation, Rajcic was named the school's Director of Athletic Marketing and was recognized by the National Association of Collegiate Marketing Administrators as the Marketer of the Year in 2000.
Prior to his work in Everett, Rajcic spent three years with the Baton Rouge Kingfish of the ECHL, serving as the Director of Corporate Sales for one season before being promoted to Vice-President / General Manager during his second season.