Coaches
Brandon Asher
Assistant Coach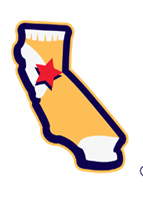 Coach Asher joined the Yuba Sutter Gold Sox prior to the 2018 season, having previously coached in the GWL with the Yuba City Bears.

Brandon Asher was born and raised in the Yuba-Sutter Community and is a local graduate of Marysville High School in 1993.

He has has been coaching at the high school level for over 15 years. For the past five years, he has been the n the past 5 years, as a head coach at River Valley High School where he has an overall record of 89-55-1 with 4 consecutive playoff appearances and guided his team in the 2015 season to a section runner-up. He also spent four years (2009-2012) as the head football coach at Rivery Valley High School.